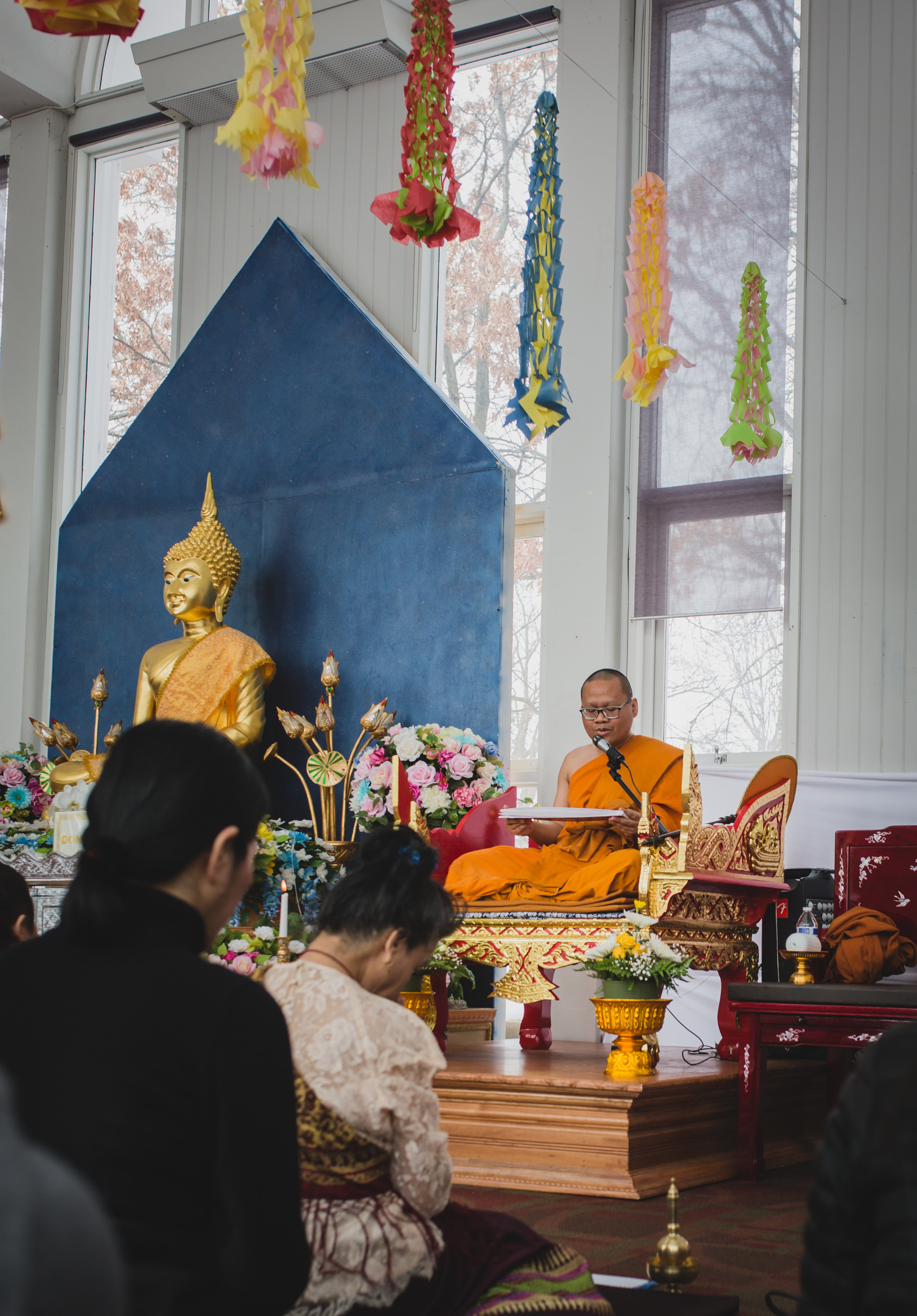 2018 is the year of the Dog.
Main characteristics of this zodiacal year include extreme exuberance and loyalty. May this year bring you both.
Sprinkling Buddha statues with water is part of the purification tradition.
Young people often douse each other in water as well, but not so much here in Minnesota in the snow. Put April 13th in Thailand on your bucket list.
Offerings to the monks include food as well as money.
Later the monks return the favor with a feast after the festival.
Don't let anyone tell you money doesn't grow on trees.
"Thambun" is this communitie's way to raise funds for projects. When the tree is full there is often a parade to celebrate achieving the goal.