Hai Hai, the hip new Southeast Asian Restaurant in Northeast Minneapolis, opened less than a year, is wild! The interior of this place is beautiful, from the bistro lights to the colorful vinyl table covers to the bright and fun wall paper and the playful sloth mural in the back. The jungle patio is a hot spot for hipsters and foodies alike decked out with the type of plastic stools you'd see in Vietnam. Evenings are busy no matter which night you're out, but they have ample seating to make sure your wait isn't too long.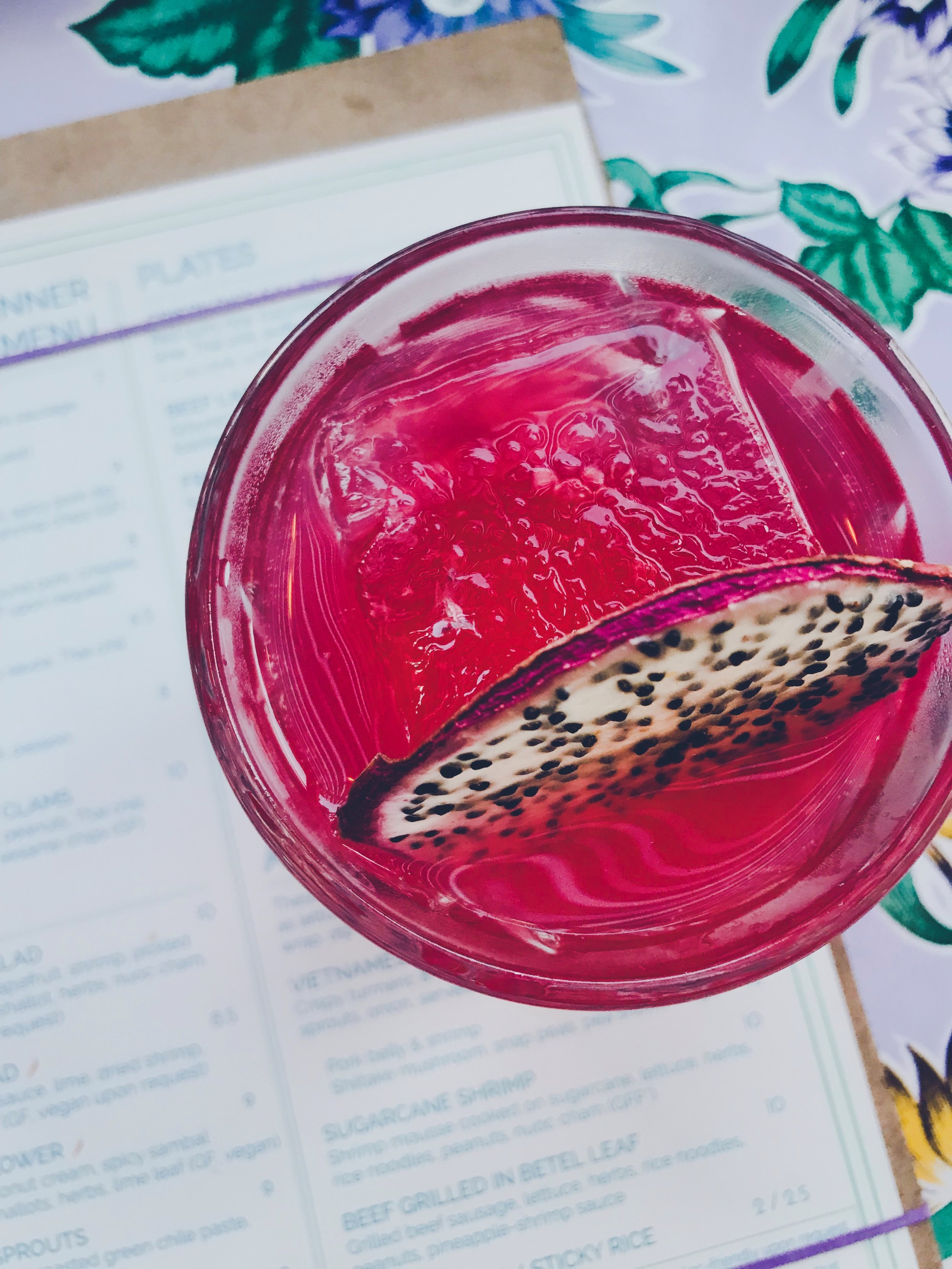 We went to Hai Hai the other night with our friends who had been there once before. There was a buzz about this place that had been passed on from others, so we were excited to try out the new spot. Surprisingly busy for a Tuesday, we were still quickly seated in the jungle patio.
There is constant shouting by the hostess' around the bar trying to find customers to be seated, which begins to get annoying after a while. However, the food came out freaky fast and fresh. They encourage family style ordering and recommended to have 1-1.5 plates per person, which sounds about right for family style dinning.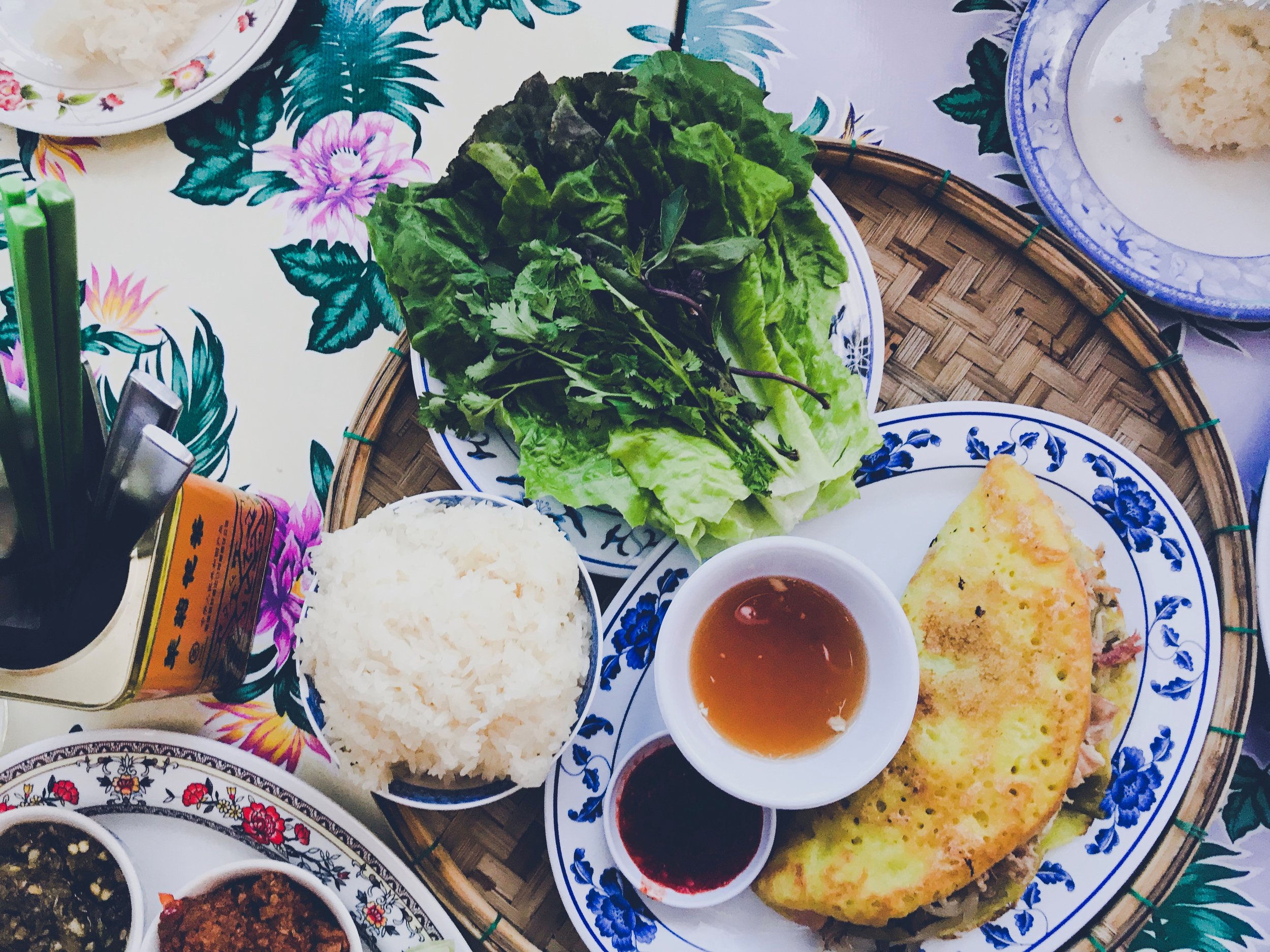 Sometimes I struggle when it comes to fusion foods because many chic places put together not just unusual but nonsensical palate or flavor combinations. At Hai Hai however, the cuisine is steeped in traditional flavors, and instead of trying to stun you with new flavor they bend a dish a new direction. From the Pork and Shrimp Crepe to their Lemongrass Chopped Clams (recommend!), it has the taste of Vietnam in it. The dishes are herb heavy and it's a wonderful! Alongside their fusion dishes, there are "traditional" foods on the menu, like the spring rolls and papaya salad.
My recommendation? Get the fried brussel sprouts with green chili and pork belly! You'll thank me later. And don't skip on the Vietnamese Crepe, I don't know of any other places in the cities that offers this traditional Vietnamese dish.
Shouting hostess aside, everything about this place is great, the food, the cocktails and the atmosphere. 4.5/5 stars, and I would definitely go back just for the signature cocktails like the dragon fruit inspired Floating Market.